Off the Beaten Taqsim: Middle Eastern Musical Encounters in the Urban UK, a half-day conference on Middle Eastern music
The conference focuses on the work of practitioners in the Middle Eastern music scene in the urban UK. The event explores the lived, eclectic experience of composers and performers in London and elsewhere. We will strive to reveal what real-time, contemporary UK practitioners are doing in the wide-ranging spectrum of the Middle Eastern music scene, highlighting the impact of the urban environment on musical output. The day will consist of a wide-ranging variety of presentations, from oud performance to a post-tonal-maqam blend. Artists will perform and talk about their work in a semi-formal setting, with plenty of time for questions and discussion.
Schedule

| | | |
| --- | --- | --- |
| 13:30-14:00 | Shaun David Crowdus | Maqamat, Maqsum, and Masefield: Urban Cultural Clashes in Song |
| 14:00-14:45 | Seth Ayyaz | TBA |
| 14:45-15:30 | Soosan Lolovar | Stay Close: contemporary music as a means of cultural exchange between the UK and Iran |
| 15:30-16:00 | Coffee Break  | |
| 16:00-16:45 | Sara Manasseh and Keith Clouston | Out of Babylon into Bombay, Ramat Gan, and London: The Iraqi Jewish Experience in Song |
| 16:45-17:30  | Peyman Heydarian | Algorithms for Classification of Persian Musical Modes |
Speakers/contributors
Seth Ayyaz lives in London and is composer-performer spanning live electronics, free improvisation, noise, electroacoustics and Arabic music. Specialising in live electronics and machine-listening, Ayyaz builds custom software/hardware ecologies for specific performances. Drawing on his background in neurosciences, his work is concerned with embodied perception and how this resonates across psychological and social spaces. Website: http://sethayyaz.zenithfoundation.com
Shaun David Crowdus is a composer and educator based in Liverpool. He has written over thirty works ranging from solo to full-orchestra works, including an operetta Medra and Anieb based on the short story The Finder by Nebula winning author Ursula K. LeGuin. Crowdus has had his works performed by international artists including Iwan Llewellyn-Jones and the BBC National Orchestra of Wales. Crowdus' current project explores migration and cultural tension in urban Britain in a post-tonal/maqam song cycle. Website: shaundavidcrowdus.blogspot.co.uk
Peyman Heydarian is an award-winning Iranian music scientist and santur virtuoso. He has adopted innovative tuning systems and performance techniques in order to play a multi-ethnic repertoire on the instrument. He has held a number of high profile teaching and performance positions including appointments at London Metropolitan University and SOAS. He is currently researching the possibilities of pushing the boundaries of the Persian music and santur performance. He is also developing computer software for Automatic Estimation of the dastgàh and maqàm in audio musical signals. Website: www.thesantur.com
Sara Manasseh is an ethnomusicologist, performer and researcher in the musical traditions of the Jews of Iraq. She is the founder director of the musical ensemble, Rivers of Babylon (London, 1999). Her publications include articles on music in religious and life-cycle events, in the Babylonian (or Iraqi) Jewish tradition, the role of Iraqi Jewish women in music performance. Sara was appointed Senior Lecturer in Music at Kingston University, Surrey and has also lectured in Jewish Music at SOAS. Website: www.saramanasseh.com
Soosan Lolavar is a British-Iranian composer, musicologist and educator whose sound work spans the genres of concert music, contemporary dance, installation, film, animation and theatre. She holds degrees in Social and Political Sciences (University of Cambridge), Musicology (University of Oxford) and Composition (Trinity Laban Conservatoire of Music and Dance) and her research interests include the politics of gender and sexuality, post-colonialism and the music industry and postmodernism in electronic musics. She recently received funding from Arts Council England and Jerwood Charitable Foundation to pursue 'Stay Close', a ten-month project harnessing contemporary classical music as a means of cultural exchange between the UK and Iran. www.soosanlolavar.com
Keith Clouston first became interested in the oud (Arab lute) while teaching English in Algeria. As oud player for world music diva Natacha Atlas, Keith was featured soloist on her 1999 French top 20 hit 'Mon amie la rose' and top 20 album 'Gedida'. Keith has also played solo oud at the Iraqi Diwan in West London, the Institute of Contemporary Arts, the Spitalfields Festival, the Montreux Jazz Festival as well as playing oud in theatre bands for the Royal Shakespeare Company, Shakespeare's Globe and the National Theatre. For the last four years, he has been playing oud with Rivers of Babylon, an ensemble led by ethnomusicologist Sara Manasseh and dedicated to the preservation through performance of the 2,500 year old tradition of Babylonian Jewish music.
Refreshments
Tea and coffee will be available during the mid-afternoon break.
Booking
Free registration, but places must be booked in advance.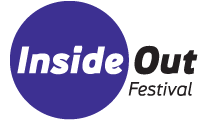 Share this event
When & where
1.30pm - 5.30pmWednesday 23rd October 2013
Performance Space
College Building
City, University of London
St John Street
London
EC1V 4PB
United Kingdom
Booking Form
Sorry, an error occurred.